Entrance to the Rimini Expo Center is allowed with the Green Pass and after checking the body temperature and wearing the face mask
Those who have not a Green Pass can show the negative result of a Covid test performed in the last 48 hours.
Those coming from non-EU areas must show a vaccination certificate in English showing the type of vaccine, necessarily approved by EMA.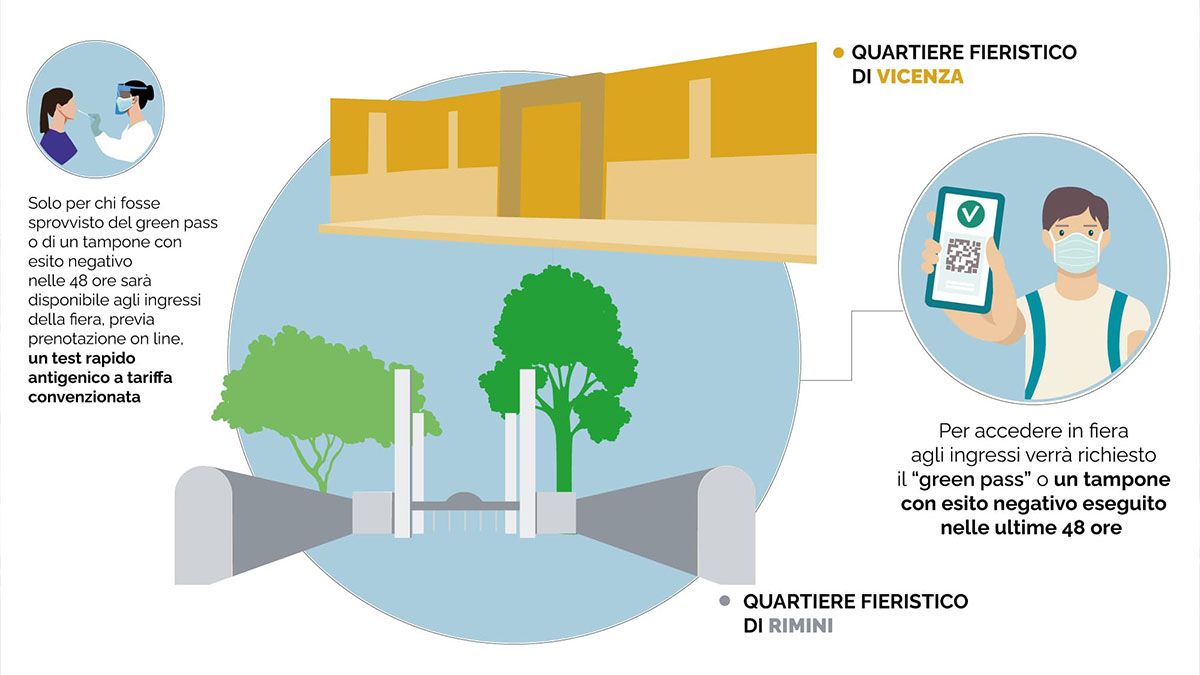 Outside the Rimini Expo Center, there will be an antigen rapid test point active for the public during the days of the event and only for exhibitors on the day before the opening. The service will cost 15 euros.
For competitors wishing to make use of the rapid test service, we recommend that they make sure to stick to the competition schedule. In no case and for no reason latecomers will be allowed!
In order to learn all the details about the Italian Exhibition Group anti-Covid 19 prevention and safety protocol click here…
---
To find out all the requirements and obligations to travel to Italy, please check the travel guidance of the Italian Ministry of Foreign Affairs and International Cooperation, which monitors international travel regulations on a daily basis.
[2021 PROTOCOL IS BEING UPDATED]