The new fast check-in procedure takes place before each heat of Workout 1
First of all, remember that to access the expo center you must download the RiminiWellness entrance ticket as indicated on the Entrance Ticket page, so download it and take it with you!
Then you will have to show up in the warm-up area at the time indicated in the Workout Schedule (only 1 companion).
To avoid unnecessary queues, do not show up early; you will be admitted to the warm-up area only at the scheduled time!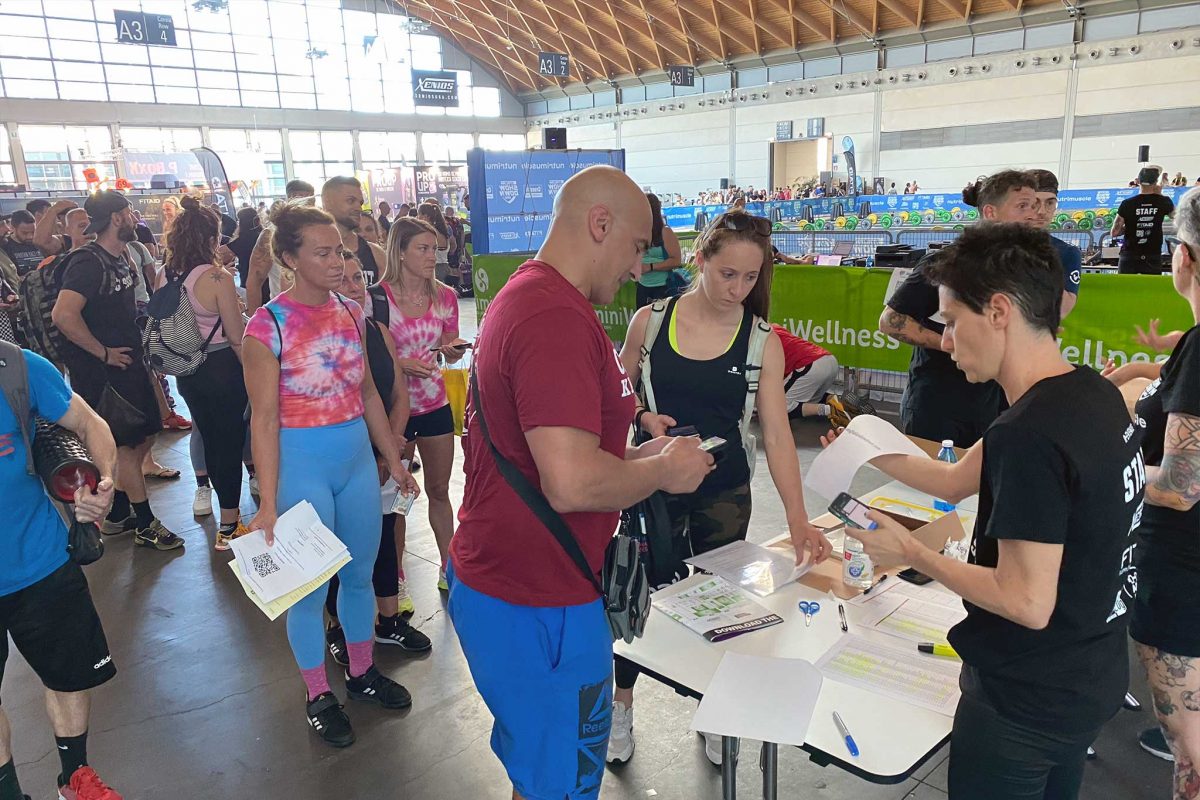 Necessary documents
Entrance Ticket: to access the expo center a RiminiWellness entrance ticket is required.
Personal identification: to access the warm-up area you only need an identity card.
From this year you will no longer be required to present the medical certificate at check-in; make sure you read and understand all the provisions indicated in the rulebook about liability and waiver.