The check-in takes place on Thursday, one hour before each heat of Event 1
Competitors must show up in person at the check-in desk of the Italian Showdown in front of the warm-up area at the time indicated in the heats schedule of day-1.
Check-in: 1 hour before your heat
Warm-up: 30 minutes before your heat
It's very important that you stick to the above times because if you miss the check-in and your heat you will be excluded!
Day-1 Heats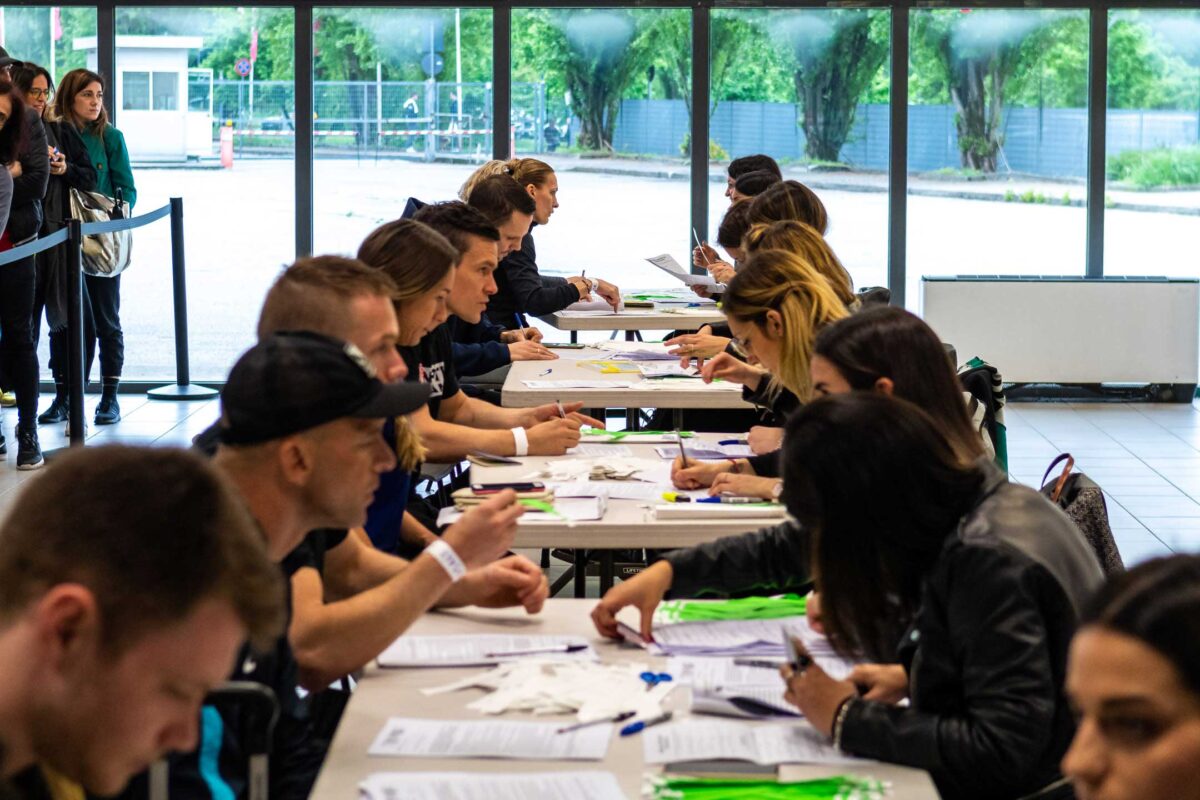 Documents required for check-in
Personal identification: valid ID card or driving license or passport.
Registration receipt: QR code contained in the registration confirmation e-mail received from Competition Corner or viewable in the personal account on Competition Corner.
Medical certificate: valid medical certificate for competitive sport activity, original or copy.


---

A medical form for non-italians only is available: download it, print it, have it filled in and signed by a medical doctor.
ATTENTION! If one of the above documents is missing, the competitor will not be admitted, no exceptions.