To enter the Italian Showdown, an entrance ticket to RiminiWellness is required
For registered competitors and children under 12, the ticket is free; all other accompanying persons, coaches and spectators must purchase it through the RiminiWellness website.
The ticket is valid both for admission to the Italian Showdown and for visiting the fair and for participating in all RiminiWellness activities open to the public.
Opening Hours and Tickets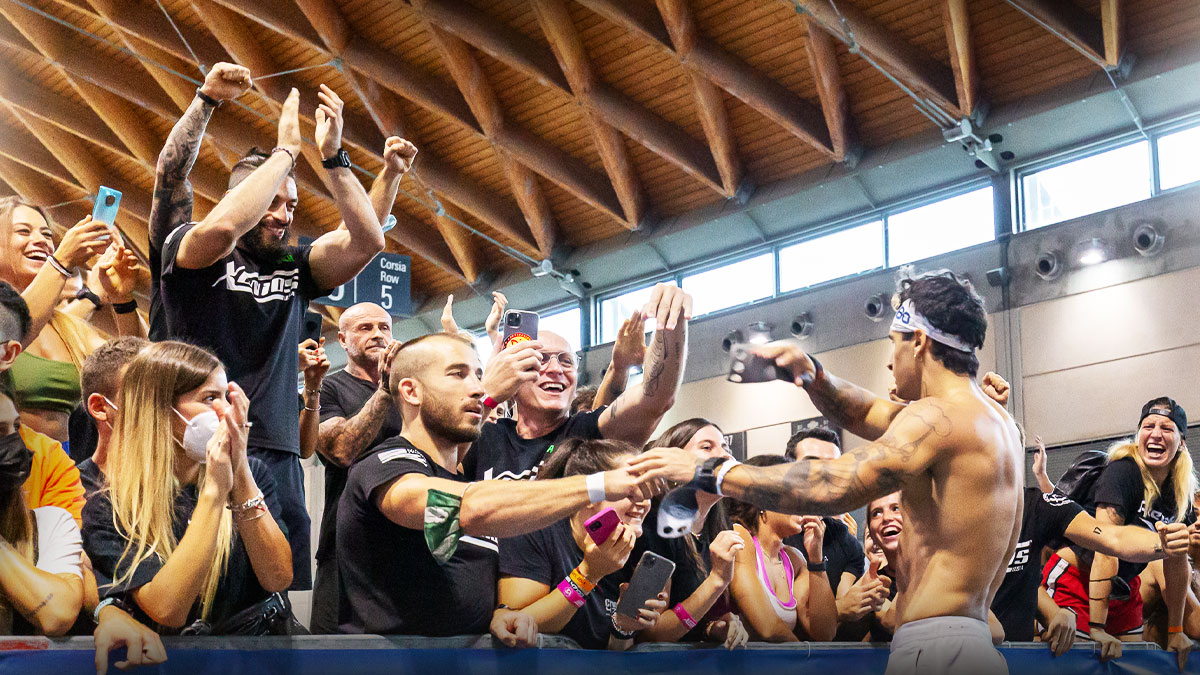 How to get your e-ticket
COMPETITORS
THE ENTRANCE TICKET TO THE EXPO CENTER IS INCLUDED IN THE REGISTRATION FEE FOR THE COMPETITION, SO COMPETITORS WILL NOT HAVE TO PURCHASE IT SEPARATELY BUT CAN DOWNLOAD IT FOR FREE.
Click on the button below and register in the RiminiWellness reserved area

using the same e-mail address used to register for the competition.

Enter the reserved area and

click USE

to generate the ticket in your name. No code is required!
Print the ticket or save it on your smartphone, you will need it at the turnstiles at the entrance to the expo center to access the competition and all the other areas and activities of RiminiWellness for the entire duration of the event.
ATTENTION: competitors who will not pass the elimination phase can attend the subsequent phases and access the fair also in the following days.
REGISTRATION
ACCOMPANYING PERSONS
THE ENTRANCE TICKET TO THE EXPO CENTER FOR ACCOMPANYING PERSONS IS NOT INCLUDED IN THE REGISTRATION FEE OF COMPETITORS, SO IT MUST BE PURCHASED SEPARATELY THROUGH THE RIMINIWELLNESS WEBSITE.
ATTENTION: each competitor can access the warm-up area together with only one accompanying person (coach or assistant), who must be in possession of the personal identification wristband issued to the competitor during check-in.
Problems with registration, doubts or questions? To receive assistance please send an e-mail to helpdesk.rn@iegexpo.it or call +39 0541 744555, from Monday to Friday, from 9:00 am to 1:00 pm.