The 2021 Italian Showdown will take place on September 24-26 at the Rimini Expo Center with RiminiWellness, the international event dedicated to fitness, sport and movement
Beginners at their very first experience, intermediate competitors and elite athletes play side by side on the same game floor… It's much more than a race, it's a fest for thousands of fitness enthusiasts.
All registrants participate to the first day of the competition, perform 3 elimination workouts and must rank high enough to make the cut. Everyone has an equal chance of hitting the game floor and feel the energy of the arena.
All registrants compete in the same ability category (Open) and are allowed to choose between Rx and scaled workouts: those who are not able to perform a WOD as prescribed, have the chance to do the scaled version and remain in the competition ranked below the last one who performed that workout as Rx. The competition can be finished with any combination of Rx and scaled workouts. Thanks to this rule, everybody will be able to complete all the events, prove his fitness and have fun.
During day-1 the elimination stage takes place, in which all participants perform 3 workouts based on the 3-minute ON & 1-minute OFF scheme. The ranking at the end of the elimination phase determines which competitors move on to the semi-final stage of day-2 and which ones are eliminated.
[UPDATE] To ensure equal representation of gender and age, the slots available after the day-1 cut are determined considering the actual number of registered competitors by gender and age group as described below…
Slots available after the cut
Males 18-34 (Individual): 78 slots
Males 35-39 (Master): 26 slots
Males 40-44 (Master): 26 slots
Males 45-49 (Master): 13 slots
Males 50+ (Master): 13 slots
Females 18-39 (Individual): 52 slots
Females 40-44 (Master): 13 slots
Females 45+ (Master): 13 slots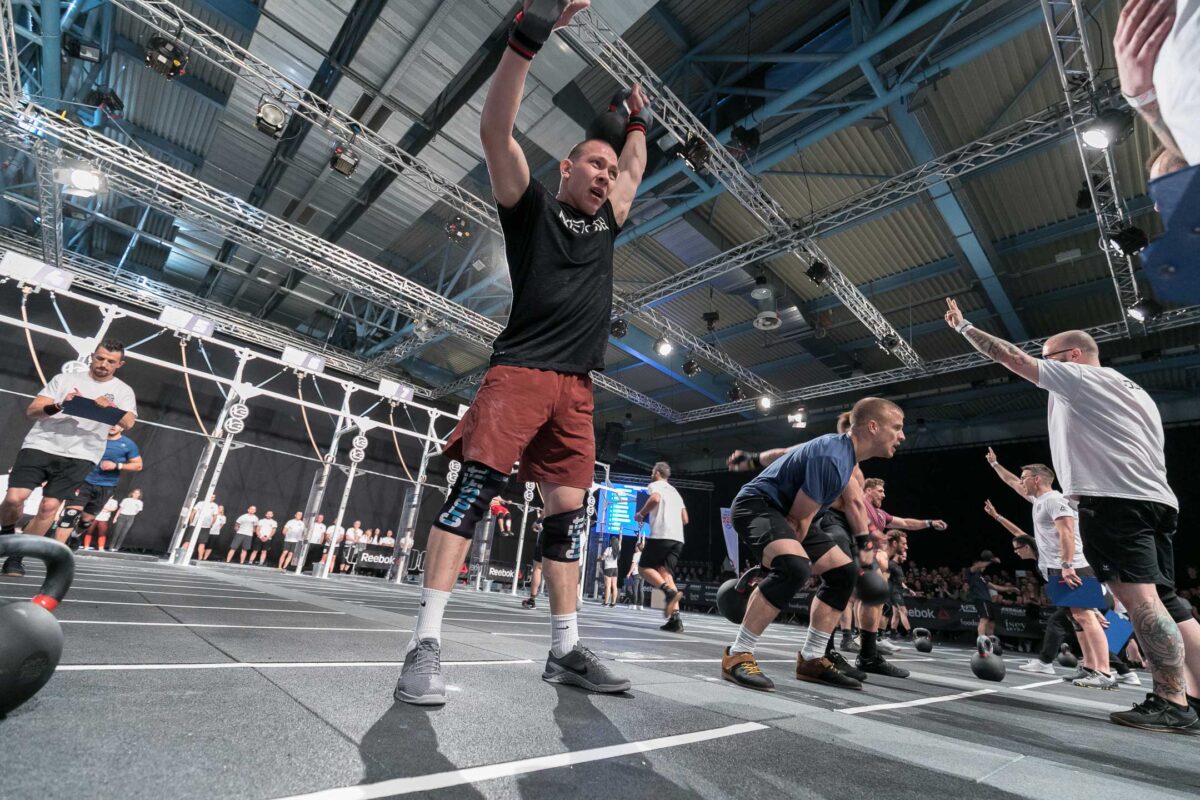 The same ranking is adopted from the first to the last workout. In this way, competitors who go through day-1, day-2 and day-3, retain all points earned, and the final score will more accurately reflect their performance throughout the entire competition.
During day-3 the final stage takes place with workouts of increasing difficulty. Competitors of Master divisions finish the competition with the last workout. Instead, the top-5 competitors of the Individual division must face also the final Showdown to claim the title of Champion.
The ranking at the end of the last workout determines the top-5 competitors in the Individuals division who are admitted to the Showdown, the ultimate challenge based on unknown tests. At this point, the total score accumulated in the previous workouts is reset, and the finalists face off in 4 consecutive stages with direct elimination.
The last man and the last women standing, will be the Champions of the Italian Showdown!